Keystone Physical Medicine's philosophy is simple — to assist the vital health of our community by enabling each individual to reach their full potential, by improving healthy habits and teaching responsibility about lifelong health with education, treatment and tools.
Keystone Physical Medicine is an integrated medical model, which is the future of medicine. Imagine the benefits of a medical staff working alongside Chiropractors, Rehab Technicians, and Massage Therapists! We have brought together specialties, diagnostic tools, extensive examination, and cutting edge treatment methods to be used together in one location. Therefore, the treatments we offer provide you with the most comprehensive and all-encompassing plan of care, specific to your condition and symptoms.
Our mission is to create an environment to inspire health through integrated, and natural health care. We seek to empower our community to be proactive in their health and to take personal responsibility to be well. Most of all, we aim to find the root cause of a health condition and correct it, rather than using a "band-aid" approach to care.
Finally, at Keystone Physical Medicine, we pride ourselves on being much more than your ordinary chiropractic office. This is why we provide an integrated care model in addition to a Doctor, Nurse Practitioner, Chiropractors, Rehab Technicians, and Massage Therapists. Because bringing a team of expert practitioners together allows us to provide real solutions to a variety of health problems.
What makes KPM unique?
We use a team approach and our specialists work together to correct the cause of symptoms or pain.
We take a whole body system approach to your condition/pain.
Our providers create individual care plans based on specific tests and diagnostics.
Adjustments, stabilization, and strengthening are essential to our program and achieving long term results.
We educate patients and provide at home rehabilitation to maintain and continue their progress.
We accept most insurances and will look at coverage before any costs are incurred.
THE KEYSTONE PHYSICAL MEDICINE TEAM
DR. CORY
Chiropractor (D.C.)
ESTHER
Nurse Practitioner
NIKKI
Billing Coordinator
LIZ
Marketing Coordinator
See What Our Patients Are Saying…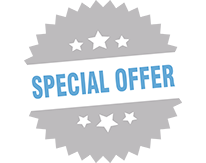 Exam, X-Rays and 60 Minute Massage — ONLY $39!
Just mention that you saw this Web Special to redeem.
OFFER EXPIRES: June 30, 2023