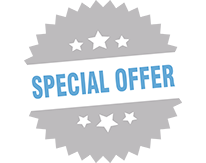 Exam, X-Rays and Adjustment — ONLY $39!
Just mention that you saw this Web Special to redeem.
OFFER EXPIRES: December 31, 2023
Chiropractors in Boise, Idaho
Care from chiropractor Dr. Cory Sartin, is something everyone should consider as support for their overall healthcare. Supporting a healthy spine and neural system are imperative to your wellness. Did you know that when your body is in proper alignment it can actually help prevent injuries? Something as simple as sitting for long periods of time can cause misalignment in the musculoskeletal system. These misalignments lead to a host of symptoms, from numbness in the limbs to a decrease in range of motion. These conditions, in turn, can lead to injuries and pain. Seeing a chiropractor may involve less than you might imagine.
Our office takes the time to talk to you, getting a full picture of you, your overall well being, your lifestyle habits, and more. By taking all this in, we get a full picture of what might be contributing to conditions that affect your life. For example, you may not think of insomnia as something you'd visit a chiropractic office for…However, insomnia can be a symptom of a previous whiplash injury. Our chiropractor offers a large range of different therapies. Each of these treatments can have a large and long-lasting impact on your health and well being. In dedicating to helping you achieve your wellness goals, we do that with a natural, holistic approach.
Seeing you as a whole person, not a set of symptoms, allows us to gain a full picture of your health and everything impacting it. We use gentle, non-invasive techniques aimed at removing the source of a problem. When you come to our chiropractor, he will work with you along with his dedicated staff. Our goal is to educate you in natural solutions that support a healthy lifestyle. We truly listen to where you are and where you want to be. Rather than talking at you, we endeavor to be compassionate advocates for your well being.
Benefits of Chiropractic Care
The benefits of a chiropractic clinic is having a knowledgeable doctor who is able to fix your pain as quickly as you started hurting. The all over physical and mental health care approach of Doctor Cory Sartin at Keystone Physical Medicine helps expedite this process. At our chiropractic center our goal is to have you leave feeling uplifted. We will give you the relief and satisfaction you not only want, but need in order to pursue your everyday challenges.
We've all been in that state of mind where it's difficult to get out of bed in the morning. With the therapy our chiropractic center gives you, it mentally invigorates you, where you can easily change your state of mind to a positive, uplifting one. When you choose a Boise chiropractic office, doing your research first is important. Doctor Sartin understands the challenge many people face when they decide to reset their wellness goals. Embarking on a fitness journey to optimize overall health looks different for everyone.
If you are frustrated by being seen as nothing more than a symptom and are ready for a more natural way of supporting your body and your health, visit our clinic.  Let us assist you in improving your well being. Contact us for an appointment and let us be your partner in healthy living.
See What Our Patients Are Saying…