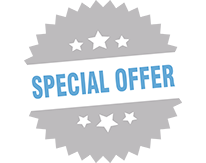 Exam Consult and 60 minute Massage — ONLY $39!
Just mention that you saw this Web Special to redeem.
OFFER EXPIRES: October 31, 2021
Medical Weight Loss in Boise, Idaho
We can help with:
Appetite control medication
Lipotropic vitamin injections to boost energy and increase metabolism
Weight loss coaching
Natural weight loss options
Maintenance programs
All Weight Loss Programs Are Medically Supervised
The maximum weight allowed to lose in a 23-day period is between 35-40 pounds. If the desired weight is not reached, another round can be completed after a 6-week resting period.
Are you struggling to lose weight? Do you lose the weight and it comes right back? Keystone Physical Medicine can help! Our programs allow you to lose weight, have more energy, and maintain the lifestyle to keep it off for good.
The Doctors at Keystone Physical Medicine are experts when it comes to healthy weight loss. Let's be honest, there are hundreds of different programs that claim to help you lose weight, but only a few of have stood the test of time. We offer a number of different programs that have transformed many lives.
In today's society weight control is an extremely common and important topic of concern, not only for the esthetic aspect but also the overall health benefits. Being overweight puts your overall health at risk.
It can cause a negative impact on almost every system of the body. Unnecessary weight gain comes with other lifestyle habits such as poor nutrition, fatigue, increased stress, lowered self-esteem, depression, and lack of sleep.
If often times leaves a person feeling hopeless and lost. At our weight loss center we are here to help. Whatever your goals, we are here to customize an attack on getting you your life back once and for all.
At Keystone Physical Medicine we offer a variety of weight loss programs to accommodate your expectations and more importantly get results. Whether you are looking for a plan to help you lose a large or small amount, we have an option for you. At Keystone Physical Medicine we do not take a cookie cutter approach, this is not a weight loss clinic, where everyone is on the same protocol. We offer a customized approach to each patient, with various weight loss programs in order to ensure results.
See What Our Patients Are Saying…