Keystone Physical Medicine
Neuropathy Treatment in Boise, Idaho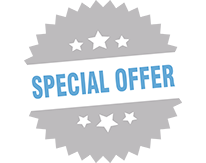 Exam, X-Rays and Adjustment or 60 Minute Massage — ONLY $39!
Just mention that you saw this Web Special to redeem.
OFFER EXPIRES: June 30, 2023
Treatments for Neuropathy
An estimated 20 million people in the United States have some form of peripheral neuropathy, a condition that develops as a result of damage to the peripheral nervous system — the vast communications network that transmits information between the central nervous system (the brain and spinal cord) and every other part of the body. (Neuropathy means nerve disease or damage.)
Keystone Physical Medicine is unique when it comes to neuropathy. The doctors in our clinic combine natural/alternative and medical treatment methods depending on the severity of the neuropathy. The natural methods include Chiropractic care, massage, physiotherapy, and nutritional supplements. Our Nurse Practitioner is certified glycemic specialist therefore allowing her to manage the neuropathy and diabetes simultaneously.
Symptoms can range from numbness or tingling, to pricking sensations (paresthesia), or muscle weakness. Areas of the body may become abnormally sensitive leading to an exaggeratedly intense or distorted experience of touch (allodynia). In such cases, pain may occur in response to a stimulus that does not normally provoke pain. Severe symptoms may include burning pain (especially at night), muscle wasting, paralysis, or organ or gland dysfunction. Damage to nerves that supply internal organs may impair digestion, sweating, sexual function, and urination. In the most extreme cases, breathing may become difficult, or organ failure may occur.
Common causes of neuropathy include:
Idiopathic (of an unknown cause)
Diabetes
Autoimmune disorders
Heredity
Nutritional imbalances
Infections or toxins
Chemotherapy-induced
Peripheral nerves send sensory information back to the brain and spinal cord, such as a message that the feet are cold. Peripheral nerves also carry signals from the brain and spinal cord to the muscles to generate movement. Damage to the peripheral nervous system interferes with these vital connections. Like static on a telephone line, peripheral neuropathy distorts and sometimes interrupts messages between the brain and spinal cord and the rest of the body.
Keystone Physical Medicine is an integrated office, utilizing a number of treatment options, aimed at maximizing results. If you have tried other treatments, therapies and medications with no positive results there is a good chance our system is the best fit for you. Our techniques will address the neurological, metabolic and nutritional challenges to help rid you of your chronic symptoms regardless of how long you've had them.
See What Our Patients Are Saying…