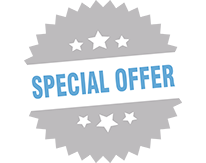 Exam, X-Rays and Adjustment — ONLY $39!
Just mention that you saw this Web Special to redeem.
OFFER EXPIRES: December 31, 2023
Nutritional Counseling in Boise, Idaho
At Keystone Physical Medicine the road to recovery is paved with many techniques for optimal health. As an integrated health care office we focus on the external and internal stressors of the body.
One of the longest-lasting and most important things anyone can do for his or her patients is to incorporate nutritional counseling in the recovery regimen. The team of Doctors at our health care office will insure proper guidance and nutritional education. Patients not only will recover better, they build skills for future well being. Here at Keystone Physical Medicine in Boise we strive on helping you implement a nutritional system that is sustainable and will enable you to achieve your goals.
Counseling from our Physicians
Our approach to nutritional needs for patients comes directly from our physicians with years of education behind there recommendation. We customize our nutritional blends specifically for your condition. Our staff at Keystone Physical Medicine is trained to help you with you needs, listen to you concerns and apply our knowledge to help achieve optimal health for you.
Nutritional Information Compared to Doctors Application
In this day and age it is very easy to become overwhelmed by vast amount of nutritional information on the Internet and other resources. Most people have a sense of good nutrition and bad nutrition, but it takes a trained professional to be able to make a correct assessment and application of nutrition. The field of nutrition is especially vulnerable to scammers, hype, and snake oil salesmen. At keystone Physical Medicine we are trained to customize your nutritional needs to your specific health situation. Only a Doctor can properly evaluate your physical, chemical, and emotional state in order to apply the correct regimen for you needs.
Everyone has heard the phrase health is wealth. There is a lot of truth to that. In that case don't base your health care needs on "hearsay" or some new lotion or potion. Let the professionals at Keystone Physical Medicine help you with research backed nutrition and supplements that are proven to work.
Whether it's recovery, preventative health, help with an eating disorder or weight management, our doctor's approach to nutritional counseling is proven, safe and effective.
Customized Nutritional Programs
When it comes to nutritional programs each one unique to the individual. We look at each patient uniquely in order to recommend the correct regimen. Here's just some of what a doctor must keep in mind when offering nutritional counseling advice:
Patient chemical history
Patient medication history
Patient genetic history
Patient history of illness and injury
Patient lifestyle
Patient goals and/or needs
Below is a list of common companies we use at Keystone Physical Medicine for your nutritional needs, but is not limited too.
See What Our Patients Are Saying…